For more information about how you can get started here,
please check the
Community Page!
Before you do anything else on the wiki, please check the
policies
that all users must follow!

BoJack Horseman is an animated TV series from Netflix, originally premiering on August 22, 2014. It follows BoJack, an anthropomorphic horse who used to star in the popular fictional 1990s TV sitcom Horsin' Around. Eighteen years later, BoJack's fame has dried up. The series tells the story of BoJack trying to rekindle his fame by writing a tell-all memoir, and also documents all the marvelous mishaps and strange situations he and his friends get themselves into in the fictional parody of Hollywood, "Hollywoo" (the letter "D" was destroyed in the series).



Loading RSS data...
Who are you most excited for in Season 6?

Create blog post
User Blogs
So, a friend of mine just caught up on the show last night, and he pointed something out to me and another friend of ours: shouldn't Mr. Peanutbutter be paying alimony to Diane? And if so, why is Dia…

Read more >

Hey guys! I know this is like four months late but I'm kinda bored rn so I'm gonna give my thoughts on Season 5! (Spoilers, duh)

So Season 5 was pretty good! Although

I didn't like it as much as Season…

Read more >

Hello, everyone. Small update time, dun dun dun, Lil'lappy 713 is now the head leader of the BoJack Horseman wiki. I'm still administrator and bureaucrat, but I am not the complete leader. Skyefan112…

Read more >
See more >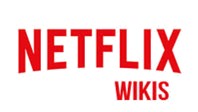 Community content is available under
CC-BY-SA
unless otherwise noted.